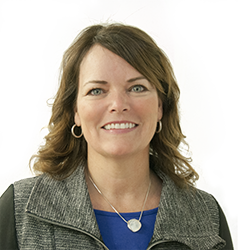 Shelley Hewins
Shelley Hewins has an enthusiasm and passion for kids and sport.
Shelley has 19 years of coaching experience and has accomplished and contributed so much in that span. She has worked with Elite Competitive skaters competing at National and International competitions at the Senior, Junior, Novice and Pre-Novice Levels. Working on strong fundamentals which she believes to be the foundation of all good skaters, she has also worked with accomplished NHL hockey players. Over the years, Shelley's expertise has had her appointed to many National Skate Canada committees in skater development and recreational programs. Shelley worked as Skate Canada's Acting Recreational Program Coordinator and Skate Manitoba's Technical Director/Program Coordinator. While working in Manitoba, Shelley was a sought-after seminar leader working with the likes of Bruno Marcotte, Jeffrey Buttle and Marina Zoueva. Shelley is a wealth of knowledge and a proven collaborator in helping clubs, coaches and skaters create a path to reach their goals.
Shelley believes in a team coaching and club concept which creates an environment for all skaters to feel supported by everyone in their club. Creating a positive environment where kids can progress to their highest potential is of utmost importance to her. Shelley has trained hundreds of new coaches in her role with Skate Canada as a Level One Course Conductor and enjoys mentoring and sharing her passion and techniques with new coaches.
Qualifications:
NCCP Level 4 - Music & Choreography
NCCP Level 3 Certified
NCCP Level 1 Course Conductor
Making Ethical Decisions Certified
Respect In Sport Certified
Emergency First Aid / CPR – St. John Ambulance
Trained with and under the guidance of Marina Zoueva, Bruno Marcotte (pairs), Donald Jackson and Sharon LaRiviere.
Coaching:
Shelley coaches all levels including; Free Skating Singles & Pairs, Compulsory Dance, Skating Skills, Power Skating, CanSkate,& Choreography.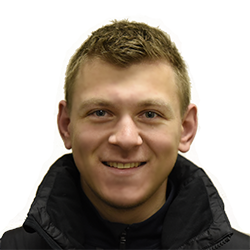 Eduard Lyutin (Eddy)
Skate Canada Professional Coaching Member - CEP Bronze Status

Professional Figure Skater with Disney On Ice

Master of Sport Level Achieved in Russia

Russian National Competitor

Vyatka State University of Humanities – Physical Educational Studies
Eduard grew up skating and training in Kirov, Russia. He competed nationally in Russia and is a very accomplished skater. Eduard loves to skate and continues to train and perform daily. He can still demonstrate all triple jumps! Over the past six years, Eduard has travelled to nearly every continent skating as a professional figure skater with Disney On Ice. Eduard brings his experience as an amateur and professional athlete, particularly his expertise in strong jumping technique, to the Burnaby Skating Club. Eddy is fluent in English and Russian.
Qualifications
Primary StarSkate Trained (NCCP Level 1)

Making Ethical Decision Certified

Emergency First Aid (Level B CPR) @ St. John Ambulance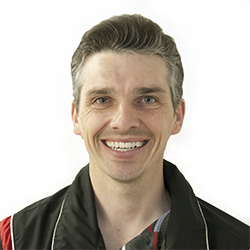 Christopher Craigmyle
Christopher has 16 years coaching experience and is a NCCP Level 2 (Technical Level 3) certified coach. Taught by former Olympians Dr. Hellmut May & Faye Marshall, he was a former Skate Canada senior men competitor, representing the BC/YT provincial team. During his skating career he achieved his senior competitive freeskate, competitive skating skills and partial gold dances. He performed with the Canada Ice Dance Theatre and toured internationally as a professional figure skater with Disney on Ice. In 2001, he was one of 18 skaters invited to perform in the closing ceremonies of the World Figure Skating Championships, and the following year was the skating double for the lead actor in the Hallmark Entertainment movie production "Snow Queen".
Christopher has experience coaching all levels and disciplines of skating from children to adults. He coaches freeskate, skills, dance and power skating. Christopher is a dedicated coach; his extensive competitive background brings the necessary technical skills to the students he coaches. With his enthusiasm and energy he keeps his students well motivated to achieve their goals.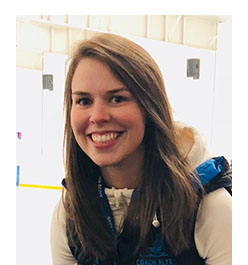 Alyx received many awards over the years including Manitoba Skater of the Year, Competitive Skater of the Year, Skate Winnipeg Competitive Skater of the Year, CanSkate Program,Assistant of the Year and, most notably, as one of only 20 skaters in Canada to participate in the Skate Canada Youth Camp where she worked with Brian Orser, Barbara Underhill, Paul Martini and Louis and Marijane Stong.
Alyx has been taught by many of the country's best coaches and knows that a coach's belief in you is as important as the techniques they guide you with. Her positive and upbeat personality is contagious, making the environment around her an enjoyable place to learn and thrive